Host Intimate Gatherings For Your Special Occasions.
Bring Company Together In Our Cosy Private Rooms.
Make our private rooms your own for business entertainment, birthday parties, or family gatherings.
Have an event in mind? Call us at 6337 2770 or drop us an email at garibaldi@garibaldisingapore.com
Seats between
8 to 90 Guests
AV Presentation
Facilities
Set Menus
Flexible Seating
Configurations
Check Out Our Private Rooms
With our movable padded dividers, the capacity of our private rooms can be adjusted to suit your party's needs. From intimate settings of 2 to 14 people, up to 36 or even 90 people, we are able to accommodate your requests. Contact us to book a visit or to understand the floor plan and minimum spend.
Maximum 12 -14 Pax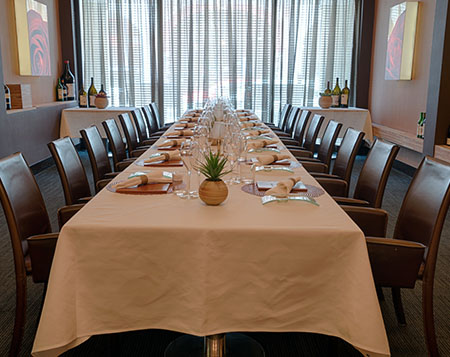 Maximum 18 Pax
Maximum 26 Pax
Maximum 36 Pax
Maximum 60 Pax
Maximum 70-90 Pax